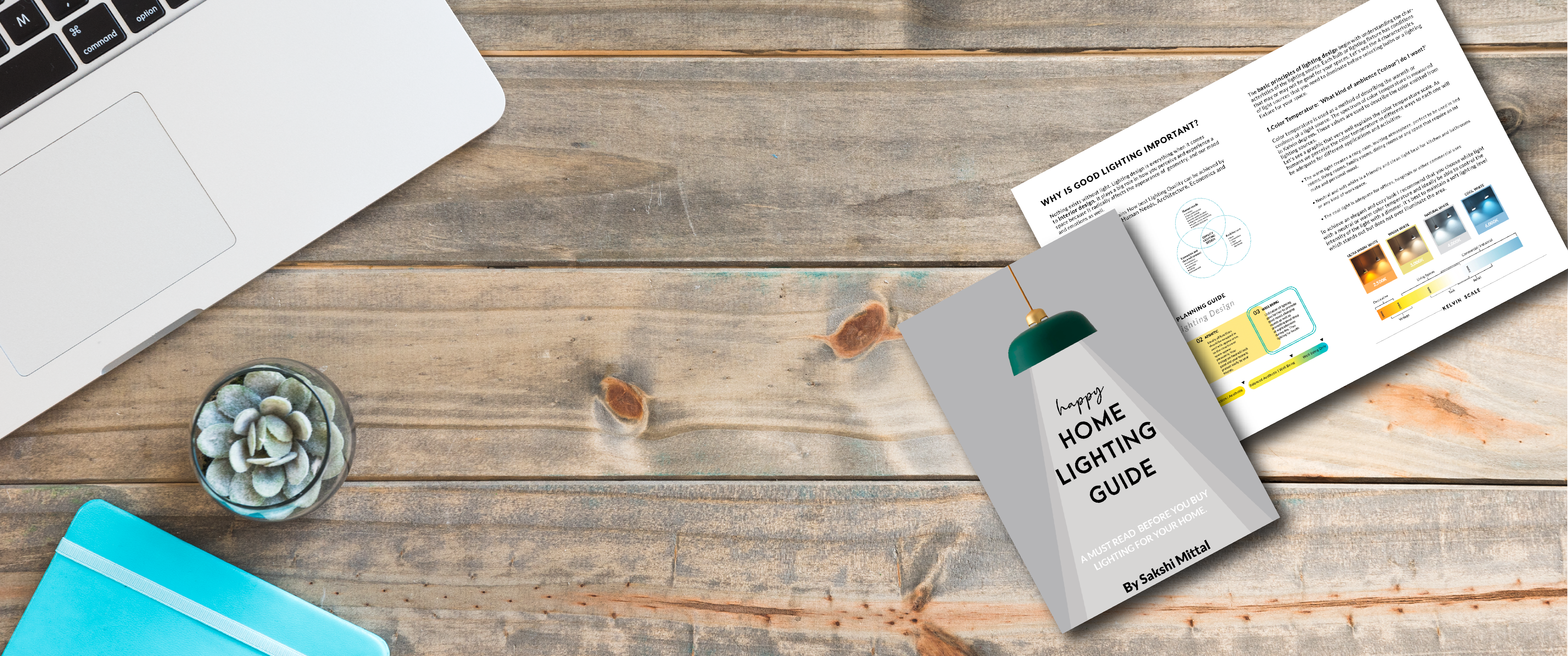 Download Happy Lighting Guide
Save time, money and heartache! This mini book reveals...
☑️Checklist for selecting Perfect Home Lighting.
☑️ How to use lights to improve overall mood and productivity of your space.
☑️ Know your Interior Style.
☑️ Common Mistakes Smart home owners make.
☑️ Secret Tips and Tricks to plan your home lighting.
★★★★★

"

Very impressive book with good details. Must read.

"

Payal Thakur
★★★★★

" 

Very good content. Very useful for home owners.

"

Aarushi Agarwal
★★★★★

" 

It's an eye opener. One wrong decision can cost you time, money and peace of mind.

"

Tushar Roy