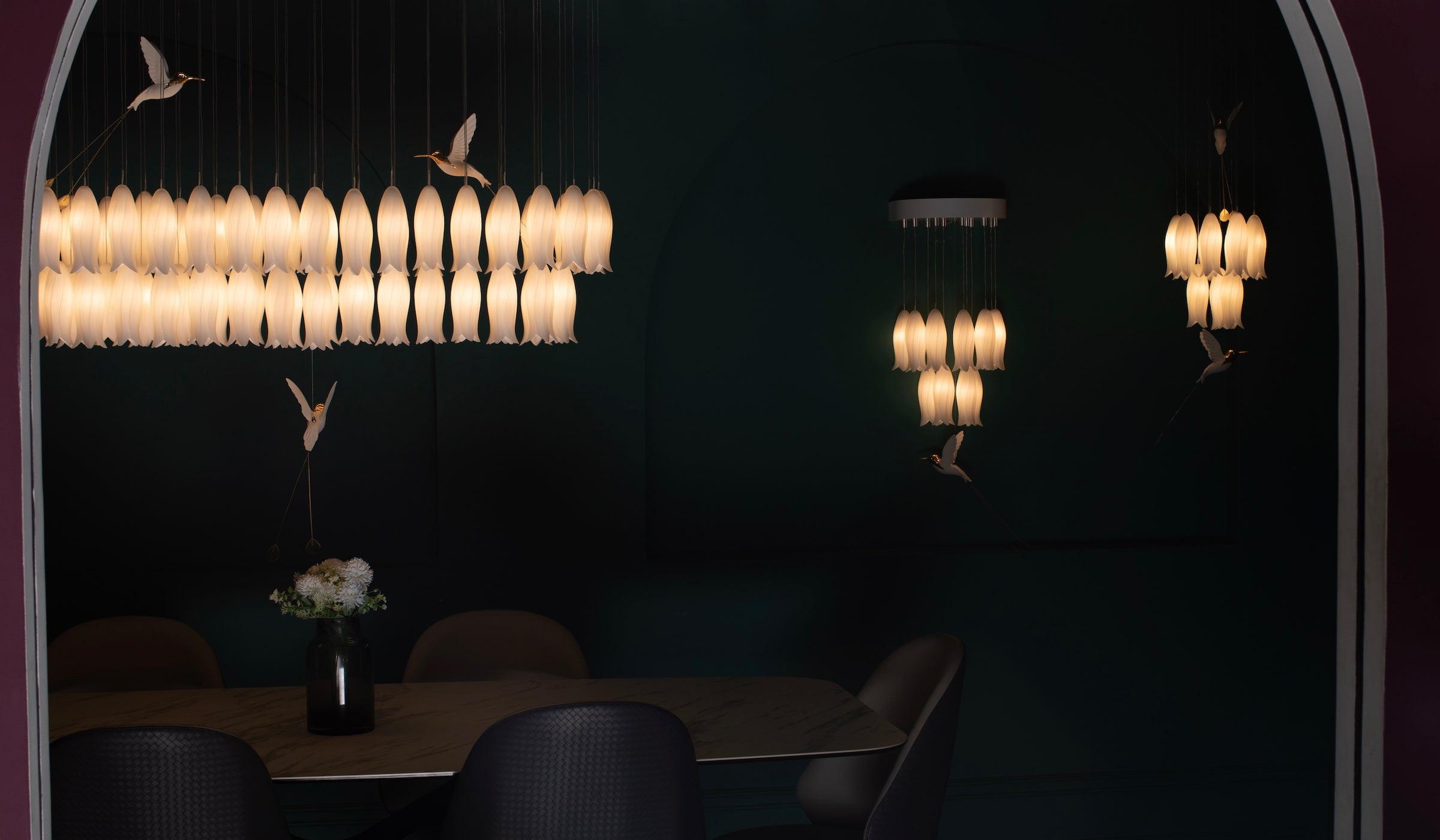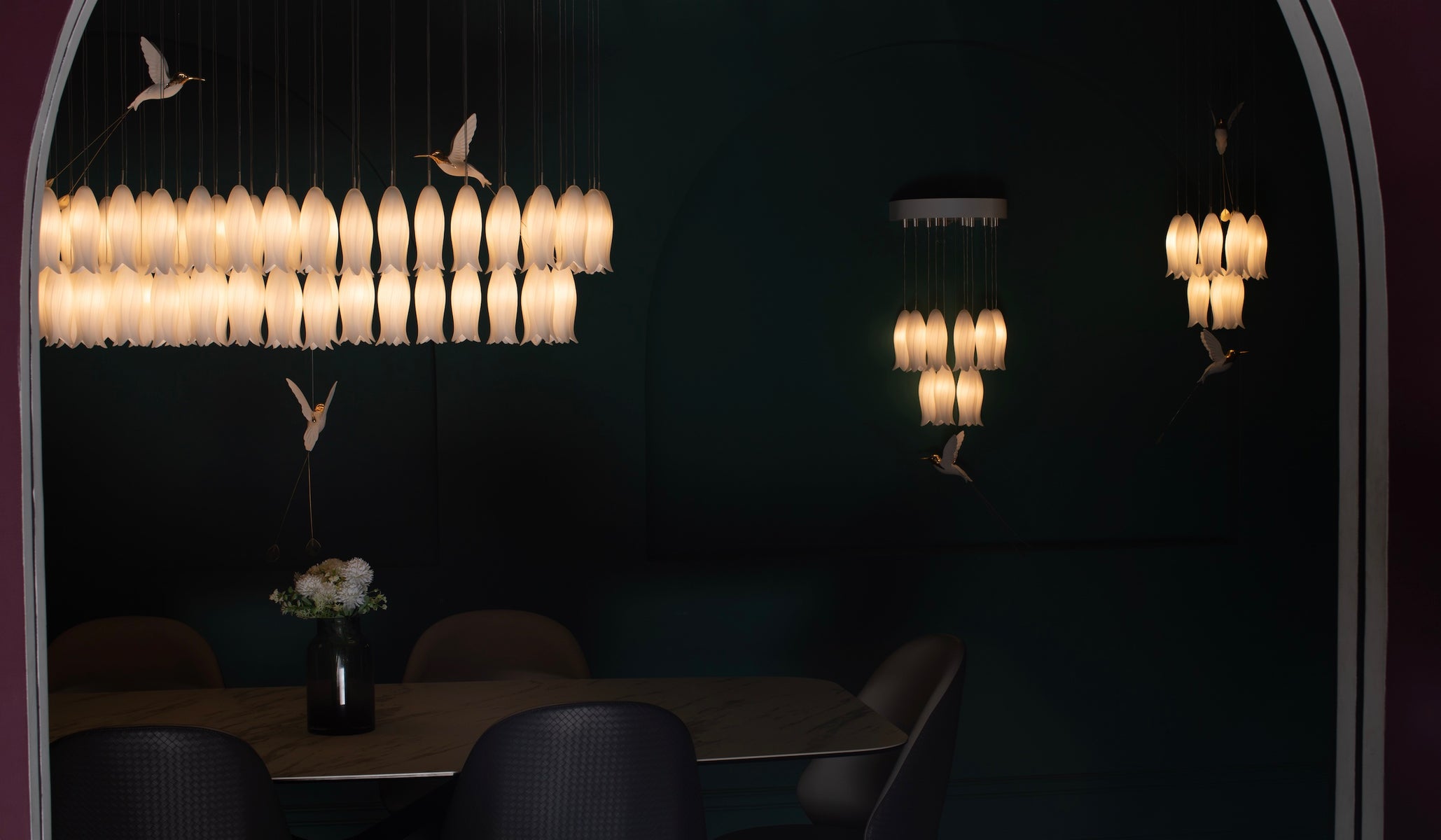 Experience Joy
In our Blooming Bud Collection, porcelain ornaments in the shape of flowers are arranged along glowing "stems" made of optic fiber strands.
Inside the ring of flowers is a flock of hovering porcelain hummingbirds.
ELEGANCE
A premium, sophisticated aesthetic will infuse your interior with "Timeless Elegance"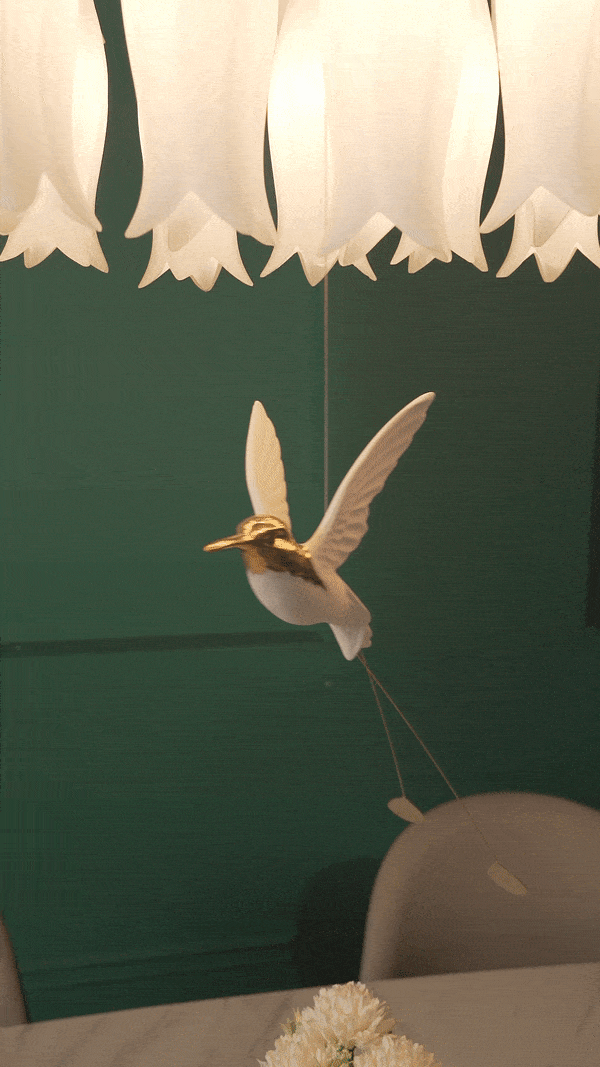 DESIGN
This mesmerizing beauty creates an emotionally rich experience that will draw you in. It will harmoniously complement any interior, merging seamlessly with the layout.
SPACE
A well-designed room requires more than mere illumination; it demands a structural core. The Blooming Bud Collection will become the focal point around which the atmosphere and purpose of your space will revolve.