Family owned and operated since 1958
(Read our Story and our house of Brands)
Ivanka Lumiere is the leading decorative lighting brand in India for luxury homes. We offer more than just a catalog of options.
Apart from widest range of chandeliers we also offer custom chandeliers. All our chandeliers are backed by a 10 year warranty- well beyond the industry standard.
Depend on our team to execute the finest luxury lighting service for your clients.
Quality and reliability are everything to you as a professional interior designer. And we understand that each contractor you hire on behalf of your client reflects directly on you and your firm. 
When you choose to work with us, you are not just hiring a lighting service, you are selecting a partner who shares your dedication to excellence. You can count on our decades' worth of knowledge and expertise on even the most challenging lighting project while providing excellent customer service.
Count on u: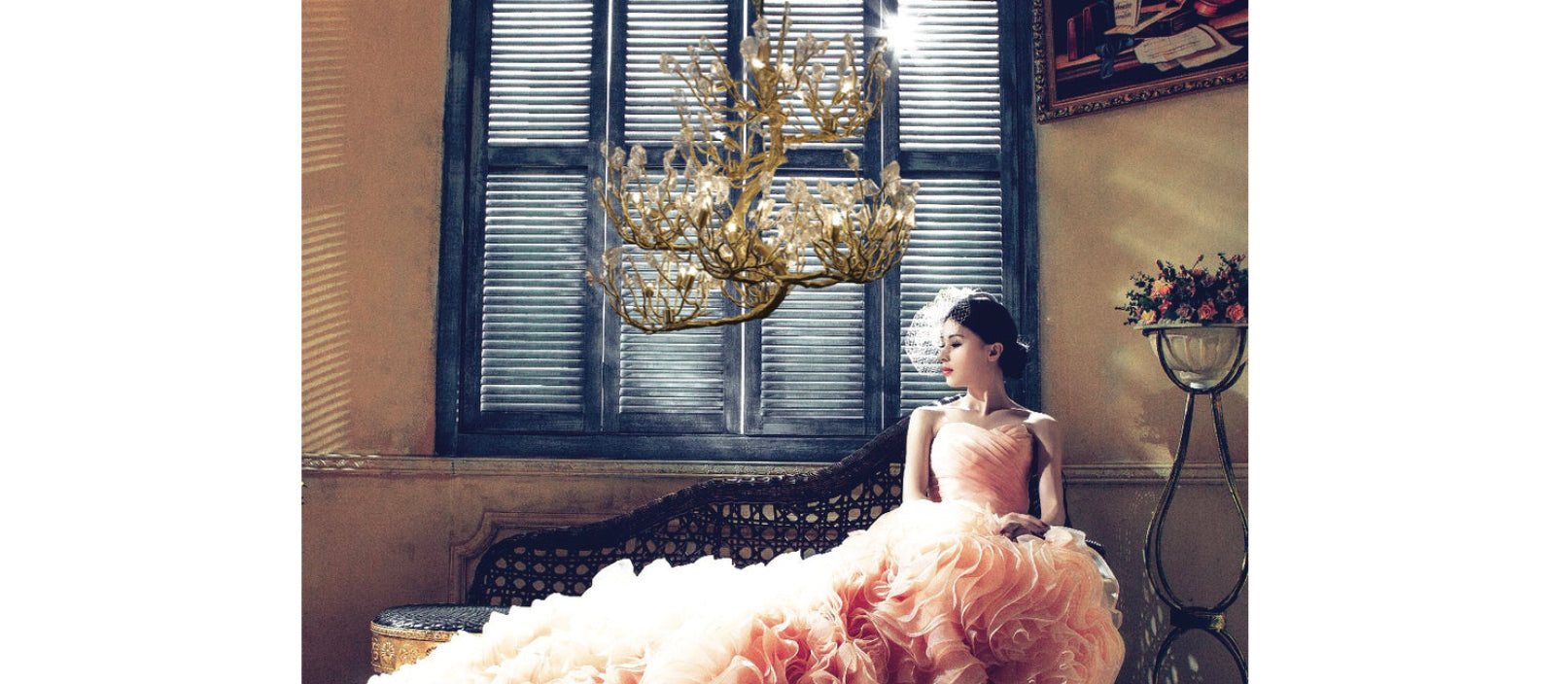 Selecting and acquiring a bespoke luxury chandelier can be a truly exquisite experience, and we are here to ensure every detail is handled with the utmost care and precision.
There are countless decisions that go into creating a luxuriously well-lit up space.
How many light sources should it have to achieve the desired ambiance?
Should it incorporate premium materials like brushed brass, sleek chrome, or matt finishes?
What design style resonate with your space? Clean and contemporary, industrial chic, or a blend of classic and modern.
What dimensions and shape best reflect your rooms layout and size?
What is the recommended height to create a captivating focal point?
How do you choose the ideal bulb type and color temperature to set the mood?
What's the process of ensuring a hassle-free installation for custom chandeliers?
At Ivanka Lumiere we remove all your worry. We've been handling lighting projects for over 15 years. For even the most challenging spaces, we can simplify the options for you, making it easier to make a smart decision about your purchase. 
When you start the exciting journey with us, scheduling a private consultation with our expert team headed by Mr. Saurabh, will open the door to a world of opulent possibilities. 
We will personally visit your space, immersing  ourselves in your surroundings, your lifestyle, and your unique design preferences. Together, we will explore your desires.
Do you seek to evoke opulent grandeur?
Do you desire radiant light control?
Do you prioritize energy efficiency without compromising on luxury?
Do you envision a chandelier that exudes timeless sophistication?
Do you require low-maintenance elegance?
Having intimately acquainted ourselves with your aesthetic aspirations and functional needs, we will artfully curate a collection of masterpieces tailored exclusively for you and your space. This ensures that every facet of your chandelier, from luminosity to design-material-size-color-finish, harmonizes seamlessly with your vision.
When we present you a personalized quote based on your unique preference, you can rest assured that every detail has been meticulously considered. From selecting the finest materials and finishes to precisely measuring dimensions and installation requirements, we handle it all. Our installation team, renowned for their expertise, will ensure your chandelier adorns your space with unmatched elegance.
With Ivanka Lumiere, you are not merely purchasing  a chandelier; you're embracing a harmonious blend of luxury, artistry and experience. Your journey to acquire the epitome of opulence starts here, where every aspect is designed to captivate and illuminate your world.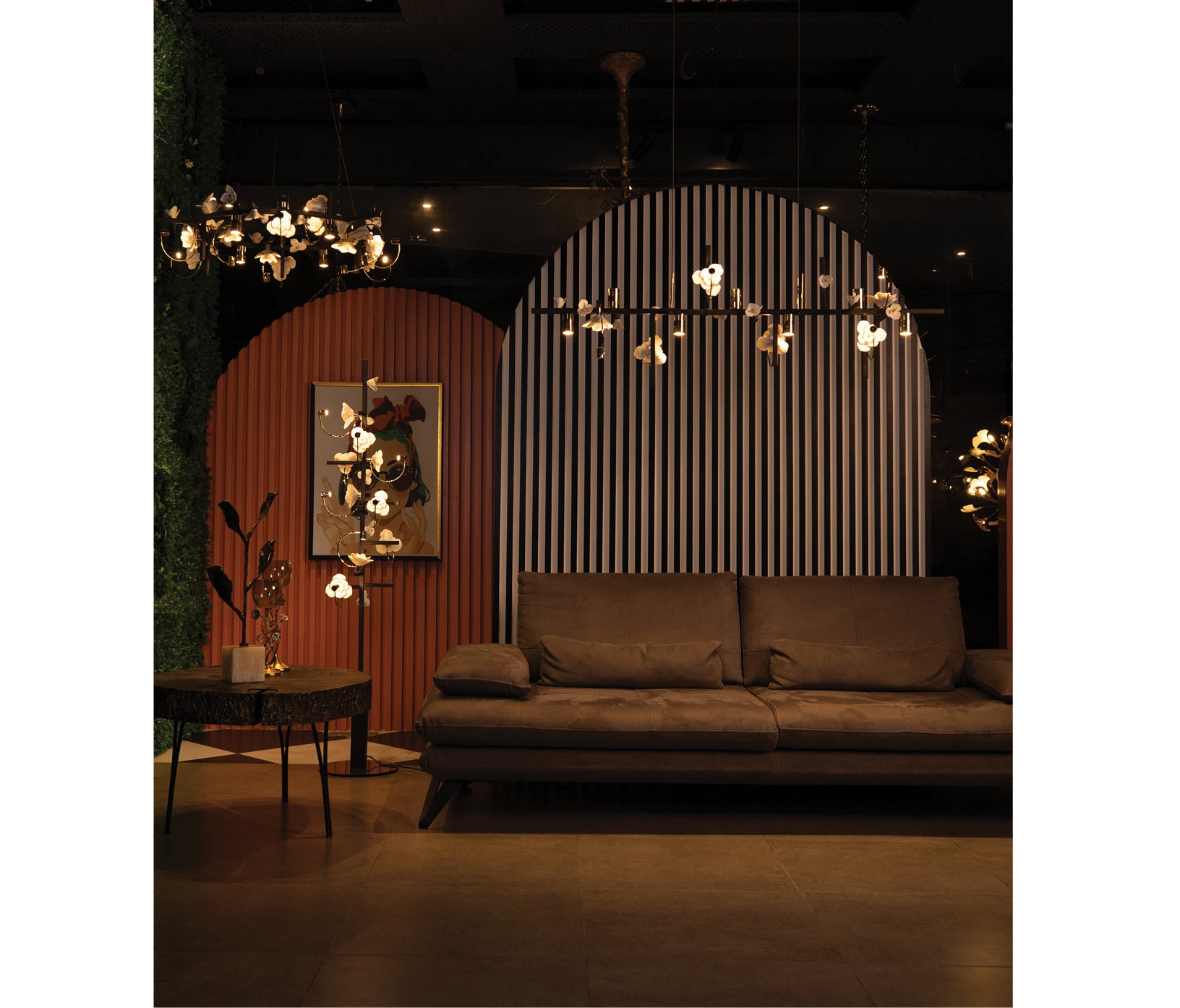 READY TO SHIP READY TO SHINE
Grab our exclusive FREE ebook showcasing 63 iconic chandeliers loved by top interior designers.